They're Always With You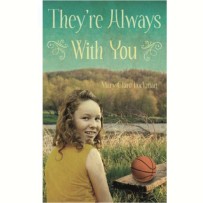 The idea for They're Always With You began in a children's literature class. The assignment was to write a one-page paper in the voice of a child; from age two to 18. When I sat down to write, the voice of Colette leapt onto the page. I read my one page to the class and my teacher said, "Mary Clare, that's a book." I was surprised to say the least. She said, "Think about it, let it percolate, and it will come to you." And it did. Anytime I sat down to write, the strong and insistent voice of Colette came to me right away.
I am excited about finishing this story and now publishing it. The next step will be the marketing and I'm looking forward to that also.